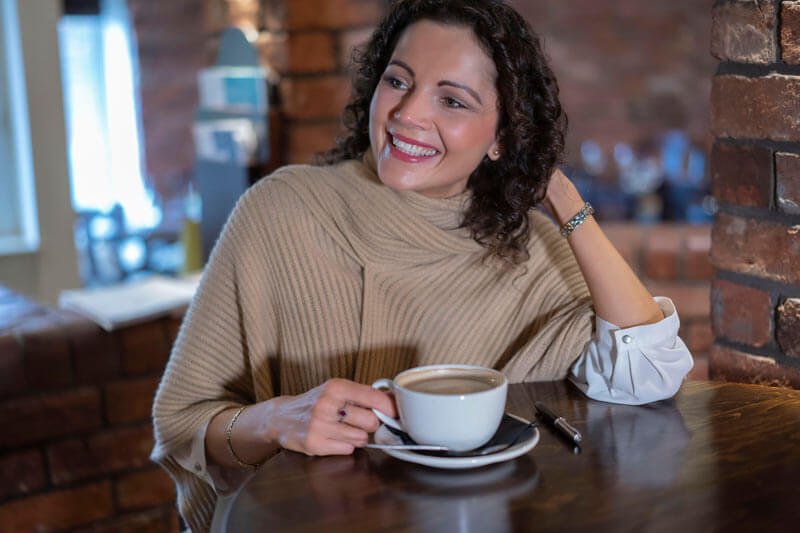 "What Qualifies You to Be a Coach?"
Well, alongside my accreditations and genuine passion and desire to help others, the answer here is "life"! I too have suffered challenges and periods of extreme adversity since early childhood (do not be fooled by my appearance). It has taken a lot of hard work, varied forms of therapy, experiences, training and self-development to build the strong, resilient and positive woman I present to you today.
In short, I have suffered abuse, an early menopause which resulted in infertility, the breakdown of a nine year relationship which meant the cancellation of our wedding, and I lost three family members in the space of eighteen months. I also have health ailments/conditions which have had an impact on my life and I have learnt to manage them.

In addition to the above challenges I also developed an eating disorder. This serious illness became my coping mechanism for more than thirteen years, along with bouts of severe depression, stress and anxiety.

I am very aware that my story is none worse than that of anybody else's and sadly a lot of people have suffered, and are suffering, from a lot worse. Am I telling you this for the violin? For your sympathy? No, not at all. I am sharing this with you to display that I am "real". When you sit before me you can trust that my life has not been rosy and the techniques and tools we will work on are ones which I have practised and know achieve results. I will walk with you!


I am actually now very grateful for every part and person involved in my story. Why? Because it has given me the experiences, skills and qualities needed to enable me to help others, to help you! My life experience enables me to empathise with my clients, show compassion and inspire them to know that change is possible. I am proof! Despite all I am now a successful business woman, love and live life to the full, have great relationships and have developed a vibrant and engaging positive mind-set.

You can see why I term myself "The positive realist". "YOU CAN" make changes and "I CAN" help you.
NLP Practitioner Diploma: Awarded by the NLP Centre of Excellence
BA Joint Honours: Manchester Metropolitan University
PGCE 11-18: Liverpool Hope University in conjunction with LIPA
IANLPC – The International Association of Neuro Linguistic Programming and Coaching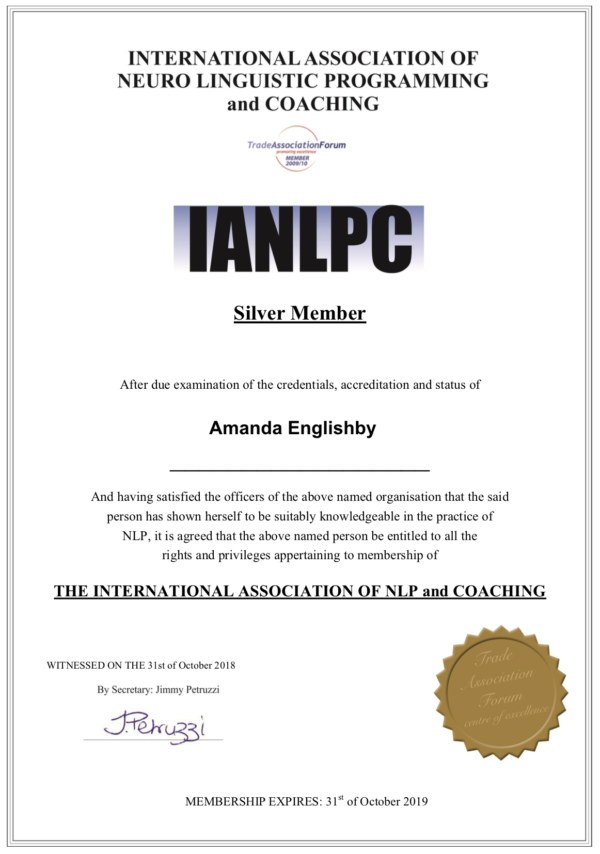 Highly Recommended by the World Renowned Coach 'Jimmy Petruzzi'
Amanda is one of the most hard working and dedicated students I have had the privilege to work with in my 20 years of teaching and mentoring. Amanda is highly Conscientiousness, caring , honest ,genuine and emphatic, She is driven to understand how things work, and has a passion for learning and helping people. Amanda is determined to share her vast amount knowledge and experiences with others and continue to learn new skills.
Jimmy Petruzzi, Best selling Author, Radio-broadcaster, hypnotherapist, NLP Trainer,Award winning Coach, Musician , TV presenter, conference speaker
Manchester, Greater Manchester, United Kingdom